Roll over image to zoom in
Description
Mini Electric Food Chopper
Tired of chopping your fruits and vegetables on the chopping bored? Accidentally cutting your fingers in the process?
Worry no more! With Food chopper, chopping vegetables and spices have been made easier!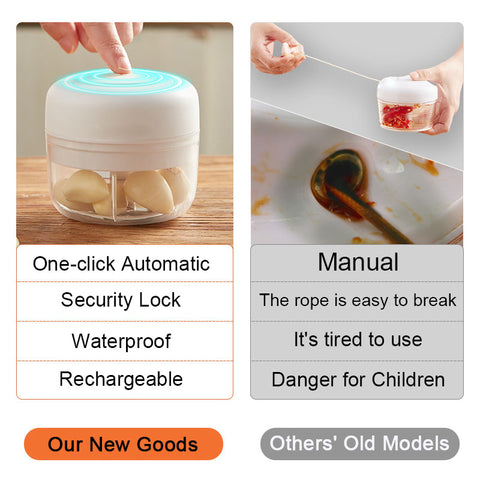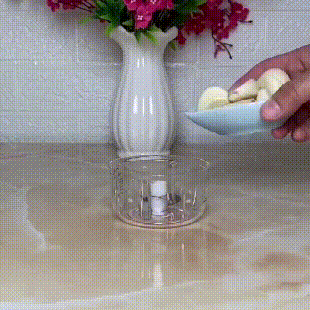 Features:
just click, 3 steps for chopped vegetables, saving more time.

Wireless charging, long battery life, used for 1 month after charging for 3 hours

360 degrees cleaning without dead angle, the whole body is waterproof

Multi-function operation, crush garlic, ginger, pepper, peanut, food supplement and meat.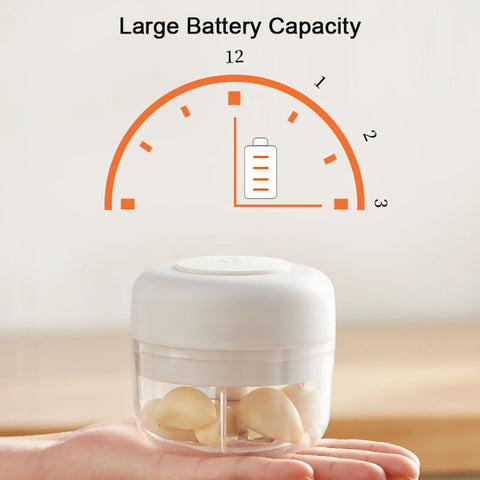 Powerful function:
The sharp blades of the garlic chopper are quick to chop garlic, seasoning, nuts, vegetables, meat, ice cubes and more, perfect for small foods. You can use it for cooking, baby food supplements, smoothie drinks.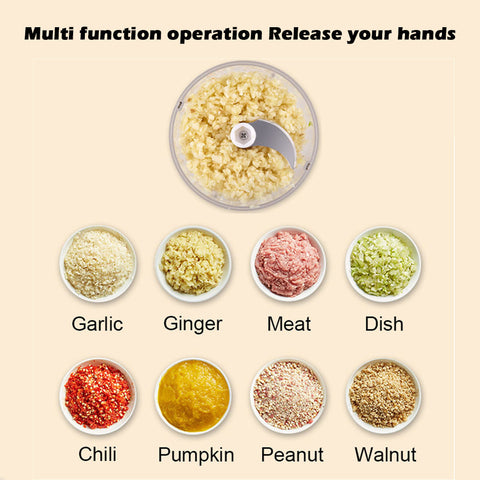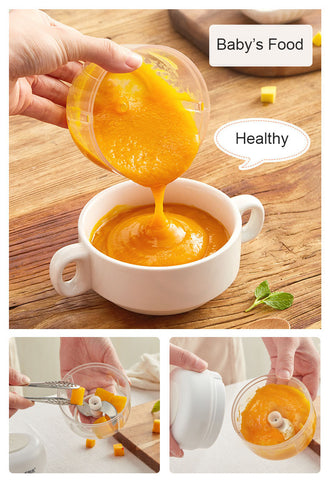 Premium material:
The stainless steel blade is durable, strong and powerful for efficient cutting. The food grade plastic in the cup is BPA free and safe to hold food, robust and germ free.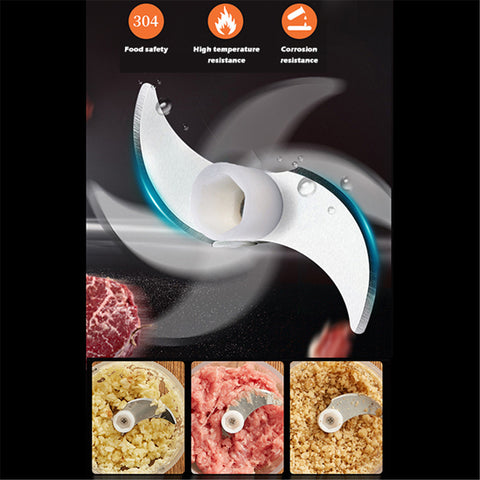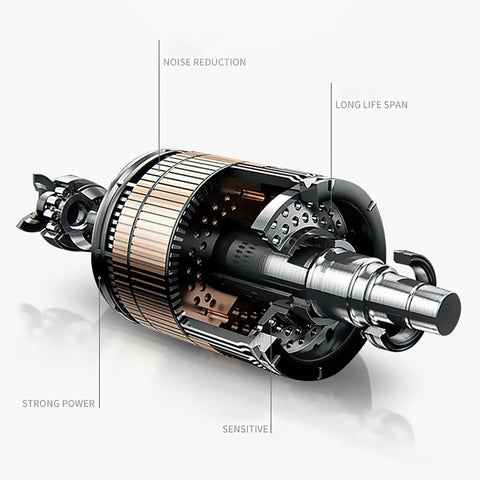 Good detail design:
The Mini Garlic Grinder has good details, the square loop prevents slipping, the water outlet makes the residual water drained, the magnetic knife column makes it safer.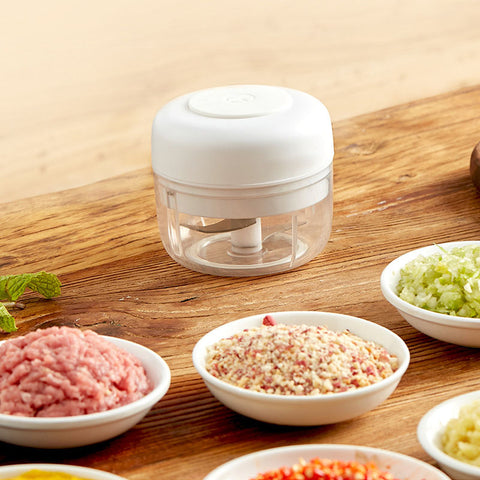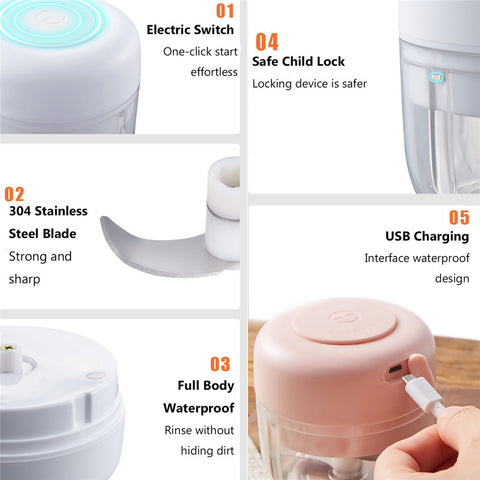 Easy to use and clean:
Just put food or ingredients in the mini food processor by hand, lock the cover and start with one click to quickly shred food. The bowl and the blades can be separated, convenient to wash.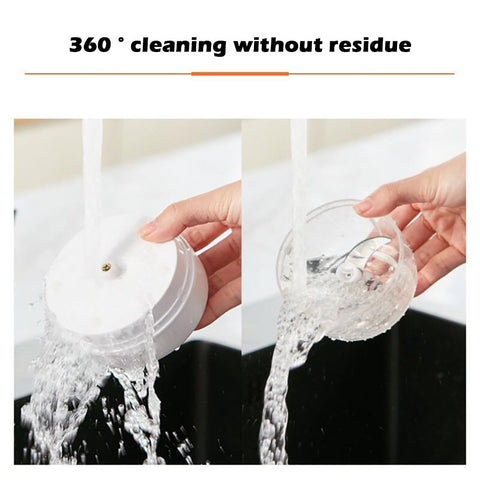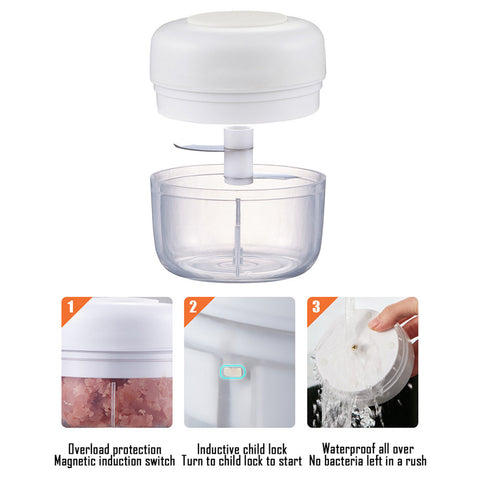 Mini and portable:
100ml capacity, unique interior wall design, fewer ingredients can be easily chopped, convenient for small and delicate needs. The Mini manual chopper has advantages of economy, practicability, compact volume and portable.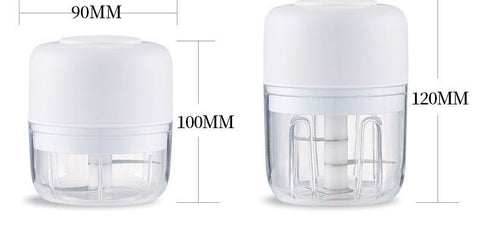 Specification:
Material: ABS
Color: White, Pink
Style:
2 Blades, 3 Blades
Capacity:100ML, 250ML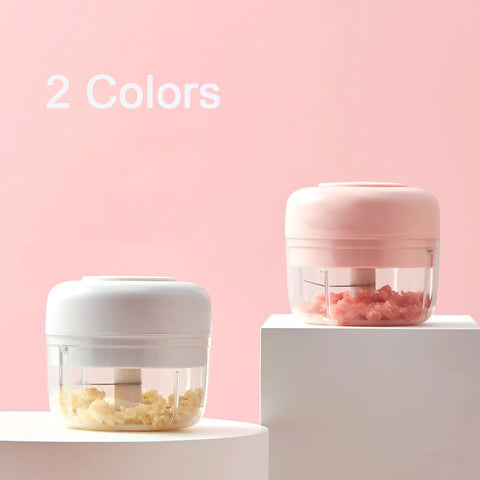 Notes:
Please cut the ingredients into small pieces before chopping them.
Please keep the Mini Garlic Grinder away from high temperatures, do not apply it in the microwave, ovens and dishwasher.

Package included:
1 x Mini 3 Blades Garlic Mill 250ML
Payment & Security
Your payment information is processed securely. We do not store credit card details nor have access to your credit card information.